kiss me killer

FADN 202 Assignment

As a Design II (FADN 202) class assignment, we were all given old movie titles to re-work into a genre and plot of our own imagination. Given the title, "Kiss Me Killer" I chose a romantic drama about a serial killer who attempts to find love. The assignment included logo design, movie poster mock-ups, and finally, an invitation mock-up for a premiere event.


design process
We began the process by selecting a genre and sketching out logo ideas. I wanted to incorporate the duality of love in my plot and designs, so I wrote my plot accordingly. (I drew a lot of inspiration from
American Psycho
, it's one of my favorite films!) I found myself relying heavily on the obvious iconography of my themes (love and violence) with hearts, roses, knives, and guns early on in the design process, but decided to cut those shapes out in order to illustrate those ideas in a more original, emotional way.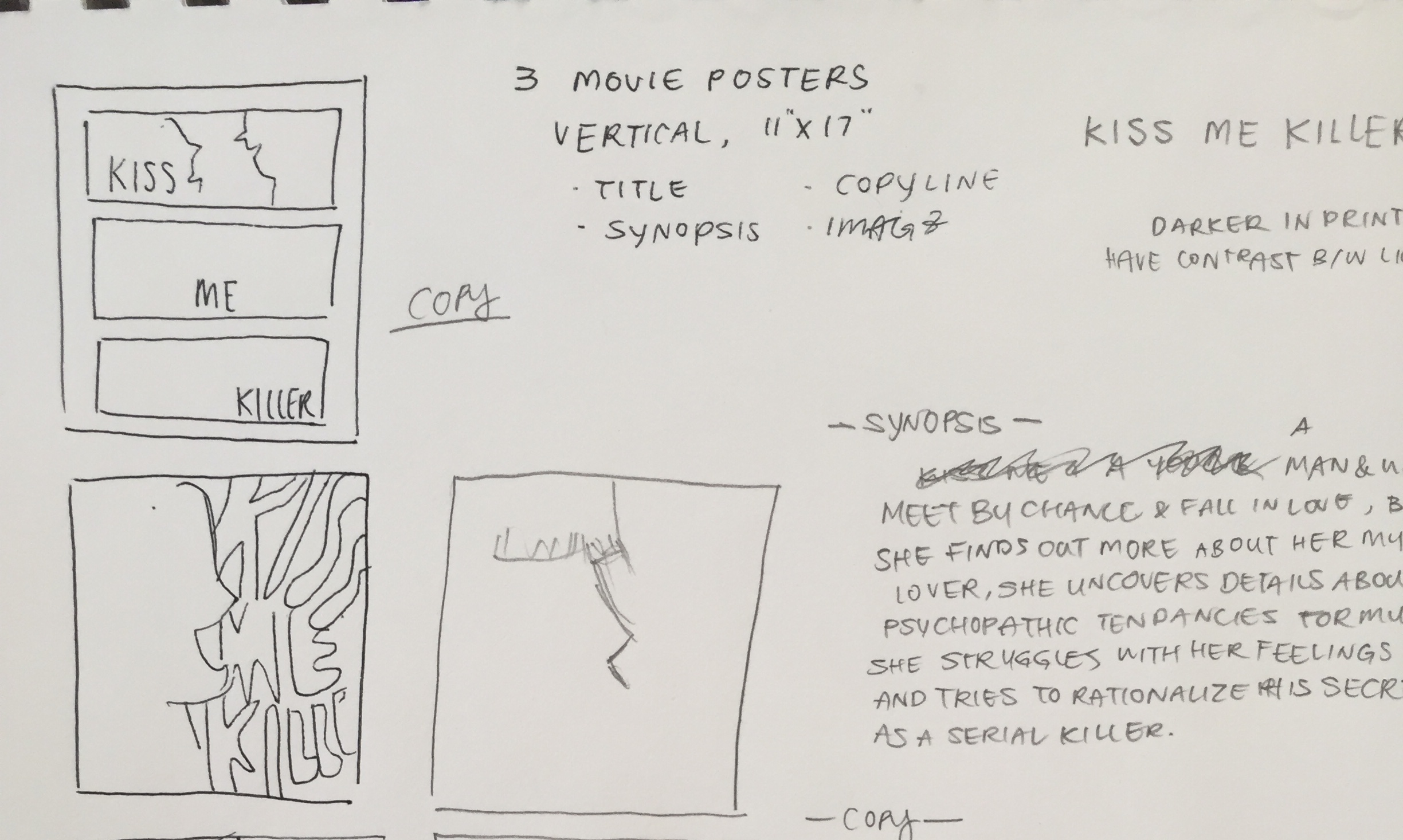 movie posters